Ok... I'm confessing. I like to watch tv. I like it even more now that we have DVR and I can watch when I want and skip the commercials. (Though I always stop and watch those great Apple computer ads with the kid who played Warren on Ed. Sigh. I miss Ed.)
So here is what I have set the DVR to record.
Survivor Cook Islands. Really, I can take it or leave it, but lots of friends and family watch it and it makes for good chatty conversations.
Men in Trees. I don't really know much about this new drama, but it looks a bit like Northern Exposure, which I loved! And a bit like Everwood which I also loved. (In fact, Anne Heche was on Everwood in it's last season.) This show will have to be quirky and interesting fast or I will cancel quickly.
The Amazing Race. Jeff and I love this show. He thinks he'd like to be a contestant. I would never last. Somehow the contestants always end up in a crowded smelly train in India, which is nearly my worst nightmare. (Not India in general, just the crowds and the smells.)
Studio 60 on the Sunset Strip. Another new drama. Hopefully it will be the best of West Wing, Thirtysomething, Friends and The Hugleys... since all the former stars make up the cast.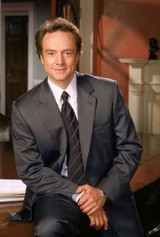 How I Met Your Mother. I catch this sitcom every now and then and it cracks me up. Come On! Band camp girl and Doogey Howser! How can you go wrong?
America's Next Top Model. I know. I have no excuse.
Lost. Not actually premiering until October 4. But I can hardly wait. If you never watched the show and you think that you won't have any idea what's happening, but you've heard it's good, you must give it a try. Just hang on and give it a chance! I'll fill you in if you're really confused, but I bet you'll love it.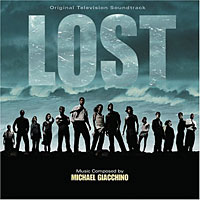 Top Chef is not premiering until October 18. My dad even likes this reality show because the contestants actually get voted off when they don't perform well -- not when their alliance breaks up or they annoy their fellow cast mates. Maybe it will make me a better cook. (Or want to eat out more.)
My sister says I should also watch The Office. I've only got one sitcom on my list so maybe I should give it a try. Just for balance, you know?
I also set the DVR to record The Unit, but that's for Jeff. He loves that stuff.