For the third (COLD!) year in a row we visited the Freeport Winter Fest which includes snow and ice carving. It was way cold and windy. We didn't stay long.
The theme was "The Sky's the Limit." One team carved an air craft carrier.
It looked really cool in real life. You just can't get a feeling for the size and detail in these pictures. Everything just blends into those blue backgrounds.
I know a little bit about air craft carriers... and it seems to me that plane on the end is either landing way short or pointing the wrong direction to be taking off. Can you see the helicopter in the middle of the picture?
Here's a close-up of a few of the jets. I think they are rather non-descript. There were definetely not any S-3s. (My husband is a former S-3 pilot.)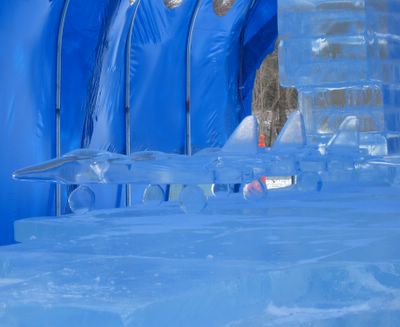 There was also snow sculpting.
Isn't this giant "cool?"
Also Jack and the Beanstalk. Carvers were adding veins to the leaves while we were there.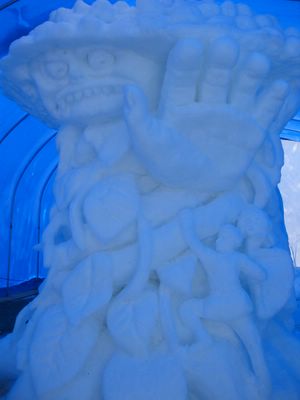 An enormous three-sided snowflake.
On the way out Claire and Benjamin made a fast friend with a girl building a wall of snow bricks.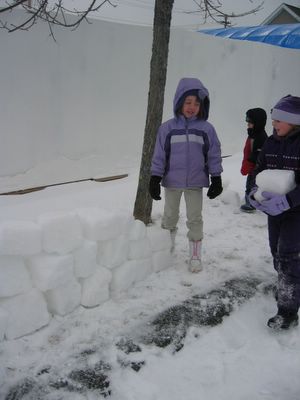 You can see pictures from our trip to the Winter Fest last year
here
.
I can only imagine what we'll be doing in Dallas next January.