The Frayed Edges are doing a book round robin. Actually, it doesn't have to be fabric, but mine is. Here are some pictures of the book so far... I'm sure it will be much improved as my super fantastic talented friends add their pages.
Cover of my round robin book "Numbers"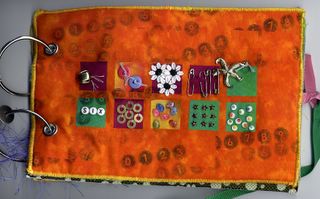 There are also four pockets on the inside front cover for each artist to put a personal tag.
I did the first page. One Flower -- inspired by Melody's recent blooms.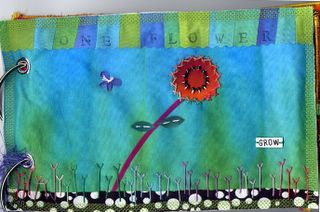 And the second page... Two Purple Lines.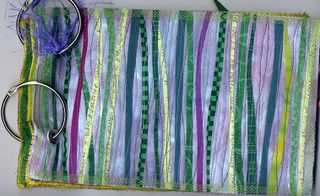 I have Sarah's book right now. The theme is aphrodisiac foods. When I was at Home Depot yesterday I picked up a bunch of paint chips -- any that had colors with some kind of food in their names. Some kind of interesting, colorful, grid-like collage is in the works.