Lots going on around here. Take a look at this sneak peak of a new project I'm working on.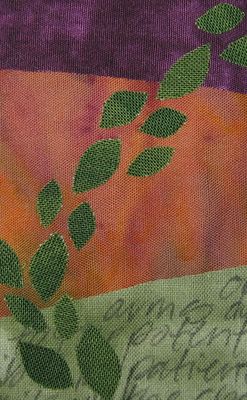 That was really a tease, wasn't it? I'll share more next week. I will say that I had to go out and buy some embroidery floss today. How is it that I've got a whole box full, but not the exact right color? (I was looking for a mustard color... which I now I have.)
And progress on the house too.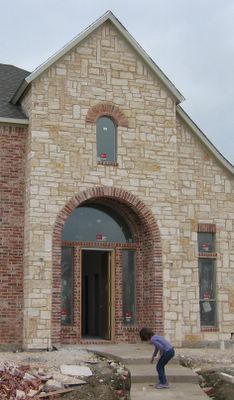 Isn't that brick arch beautiful? The kids and I enjoyed watching the masons put up a big wooden arch over which they laid the bricks and then removed it when everything was set. There will be also be green rustic shutters.
I don't have Bravo in the apartment, so I didn't get to see the Runway finale... grumble. It's not available for download from iTunes yet. I keep checking. I downloaded last weeks episode. Only $1.99 and very easy. How great is that? But, of course, I've seen that Chloe won. I'm not happy about it. I guess I'll have to wait to see the show to really judge.